One of the best speakers at Baltic For Events 2018, the biggest forum for event professionals. Her presentation was very inspiring. It was very emotional, fun and deep at the same time.
Mary Kirillova, General manager at BEIC.pro
We're often so focused on tech that we forget what really matters: people.
Let's face it – no one wants to have a boring conference. Yet far too many presentations and panels about digital transformation and change in events are dry, repetitive and filled with bullet points, leaving the audience uninspired.
They're just about technology and pretty much a sales pitch.
Being classified as "meh" is painful after all the time, effort and passion you've put into organising and running your event. Not to mention the negative economical impact for the future:
If the attendees spend most of their time during presentations checking their emails, why would they come back the following year?
To make your conference stand out you need a fresh approach, a new interesting angle that creates conversations.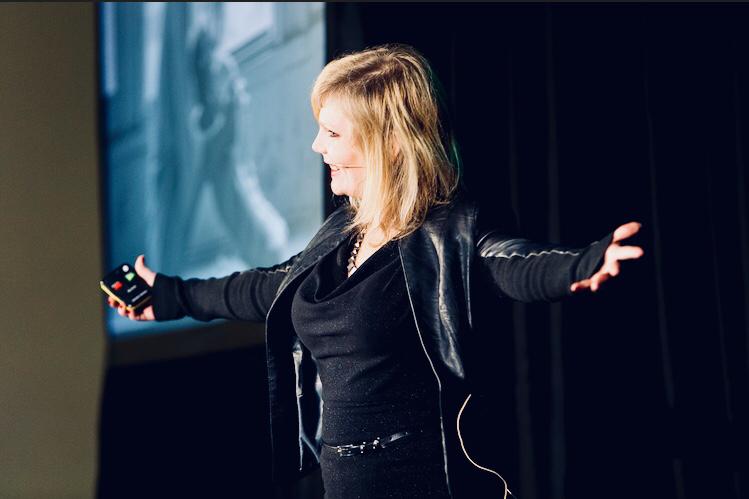 Speaking from the heart in the world of tech
I understand emotions. Emotions drive every transformation, every sale. My unique approach to speak "heart logic" instead of "head logic" creates a much deeper level of impact, as people almost always make decisions and buying choices with emotion, THEN justify them with logic.
And this is the angle that will make your conference stand out.
We are often so focused on tech, that we forget what really makes or breaks a company: people. I believe that emotional intelligence gives you a real competitive edge, allowing you to adapt to change more rapidly, stand out from the content overload and retain more outstanding digital talent.
If your or your audience's objective is to change mindsets and digitally transform, I'm the digital rock star they need to hear from.
I have a deep understanding on how the massive change from "old" to "new" technologies impacts employees as well as buying behaviour from baby boomers to millennials.
I capture attendees' full attention with an unique, engaging approach, put insights in context with relatable storytelling and use my coaching skills to leave a lasting impact that motivates the attendees to put what they learned into practice straight after the event.
My goal is to have audience so engaged that the only time they take out their smartphones is to tweet an insight that touched them.
Whenever I've been moderating panels, my approach putting people before tech creates always an exciting, interesting dynamic that wakes people up.
OK yes, being a stand up comedian makes it even more entertaining 😉
Authentic, engaging and motivating International speaker
I'm a keynote speaker, moderator, and panellist speaking on how to use emotional intelligence and collaborative approach to succeed in digital transformation, managing virtual teams, content overload, change management and retaining exceptional digital talent.
I've had a pleasure to perform in International conferences across the world, such as Women in strategy in New York, Ignite 2018 in London, Digiday in Lisbon, HR Transformation forum in Amsterdam as well as other events in Sofia, Tallinn, Ljubljana, Helsinki and Frankfurt.
I speak 7 languages and lived in 5 countries. I've also been featured in various media interviews and documentaries, such as Brands and millennials with Gary Vaynerchuk.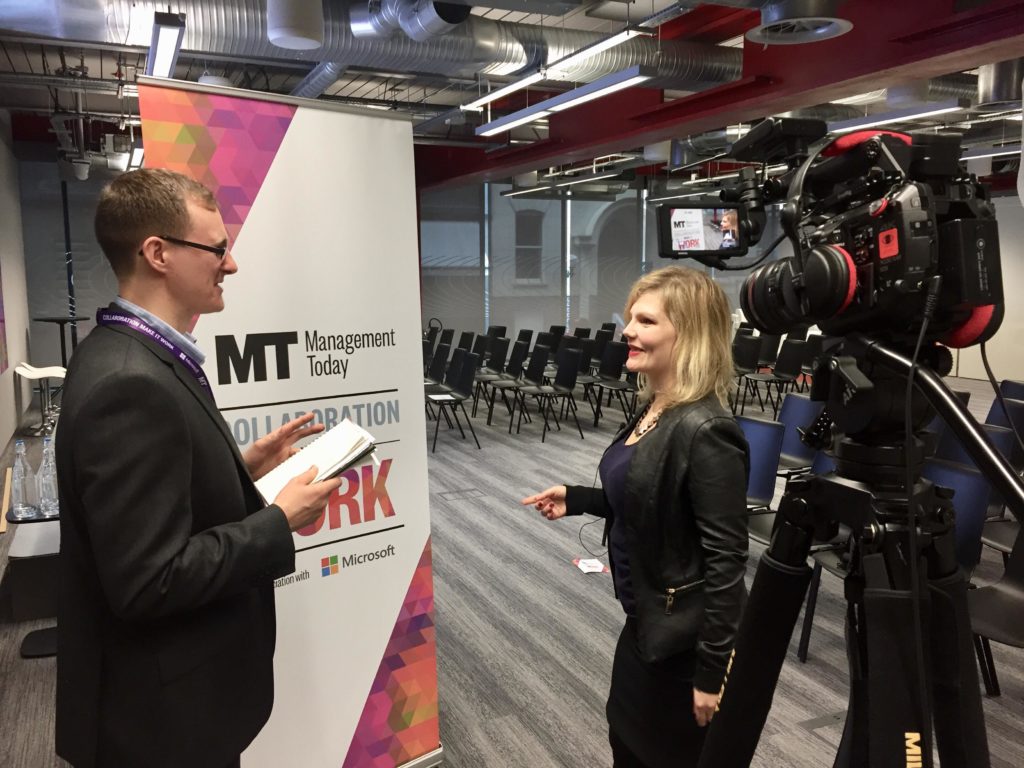 But don't only listen to me – here's what few of the event organisers have to say:
"Uniquely valuable and engaging speaker. She recently gave a marketing presentation which was one of the most authentic narratives I've seen in a long while. Pauliina gave an inspiring message that left attendees with ideas to work on and the motivation to focus on them.
Robert Milstein, Conference producer, Marcus Evans
Pauliina is an experienced and engaging speaker. Her ability to dissect complex topics is admirable and her passion, energy and enthusiasm is truly engaging. As a speaker, I cannot recommend her highly enough and will be pleased to welcome her back in 2019.
Holly Jeffries, Content director, Capital Creation
So, forget the death by powerpoint and get your audience inspired. Contact me for available dates and pricing via LinkedIn or contact form below.
Speak to you soon,
Pauliina Jamsa
https://www.linkedin.com/in/pauliinajamsa/