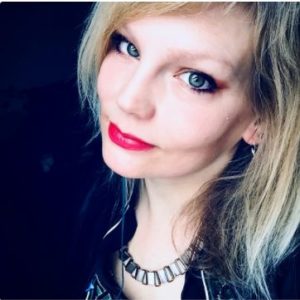 Hello!
Success leaves breadcrumbs, but learning from failures takes your career to the whole next level. I was tired of seeing only images of perfection and success in my social feeds everyday and feeling like everyone else's lives were better than mine. That's why in a moment of madness I set myself a challenge to share my personal failures so you can avoid making same mistakes I did.
Scared?
Yeah, it might be one of the stupidest ideas I've ever had!
Yet I haven't got this far by playing it safe 🙂
We learn from failures much more than best practises
We're suppose to "celebrate" failure culture, but sharing our personal mistakes is still a tabu – when I launched this challenge people thought I was crazy and making myself look weak.
Ah the amount of personal posts telling me I was doing a career suicide!
Yet in fact it's the contrary – being openly vulnerable actually shows how strong you are. We all make mistakes, no one is perfect and this makes the the stories far more relatable than sugar-coated self-promo posts we see around social media every single day.
We learn much more from mistakes than best practices and it's our responsibility to share this with the world.
I genuinely hope you get value out of my stories and it'll help you to succeed in your life and career 🙂
But who am I?
I understand emotions. Emotions drive every transformation, every sale. My unique approach to speak "heart logic" instead of "head logic" creates a much deeper level of impact, as people almost always make decisions and buying choices with emotion, THEN justify them with logic.
And what's my magical sauce? I genuinely care 🙂
Helping people to get unstuck and succeed in their life and career makes my heart sing.
This makes me a digitally disruptive, authentic marketing rock star and motivating executive coach creating real impact by helping people to find new, unconventional ways to solve old problems and change the game.
See, I understand what you're going through.
I'm from a small town in Finland. I was bullied, told I was worth nothing … until I decided that what people said about me didn't define who I was. It led me to an adventure across the world: I have worked in digital industry for over 12 years from agencies and start ups to blue chip companies like SAP and Microsoft. Right now I'm a global manager at Siemens. I have lived in 5 different countries and I speak 7 languages.
I also was terrified of public speaking 5 years ago and now I speak on International stages, including New York.
Having been there, navigating and succeeding in the complex corporate world, helps me understand your challenges much better than most of the other people.
If you would love me to share my knowledge and inspire your audience in an event / workshop or think I could help you as a motivating executive coach in a challenge you are struggling with, please do get in touch:
LinkedIn: https://www.linkedin.com/in/pauliinajamsa/
I would be more than happy to have a chat!
Best of luck x
Pauliina